I recently purchased a Japanese sculling oar while cruising the western coast of Izu Peninsula. In Matsuzaki town I came across a boat builder specializing in traditional Japanese wooden boats. I had been looking for a source for the Ro and asked if they had one they would sell. Lo and behold, they did. After some quick calculations on sizing and overall length of the oar- 16' 8"- and a quicker round of negotiations on price, I was carrying the Ro to the boat.
Now a month later, I'm fitting it out on Voyager of Yokohama. I've attached six photos below of the dry fit for those of you who might be interested. If you've never heard of the Ro, a Japanese version of the Chinese Yuloh, here's a video of a Ro in action: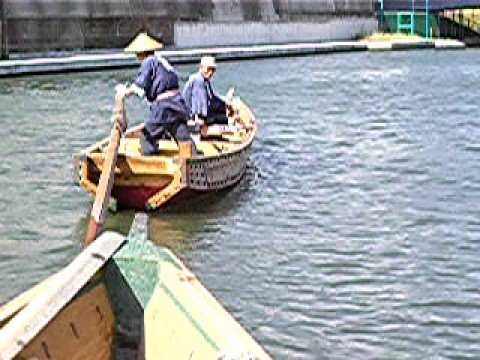 Here's a link to a video of me cranking on the Ro dockside:
I had been looking for a Ro for over a year and am fitting Voyager with one because I've wanted to be independent of the engine should it fail on approaches to anchorages and marinas. Also, the ports I frequent offer good opportunity to enter and leave under sculling power and I'd like to make future passages port-to-port without firing up the engine.