Hello,
I am trying to figure out how I can prime this darn fuel filter on my BCC.
I would like to put in some sort of priming pump or bulb that will fit between the tank and the primary filter. In the link below to the picture, the red area is the line that comes from the tank. As you can see there isn't much room for a bulb and I would prefer something non-electric.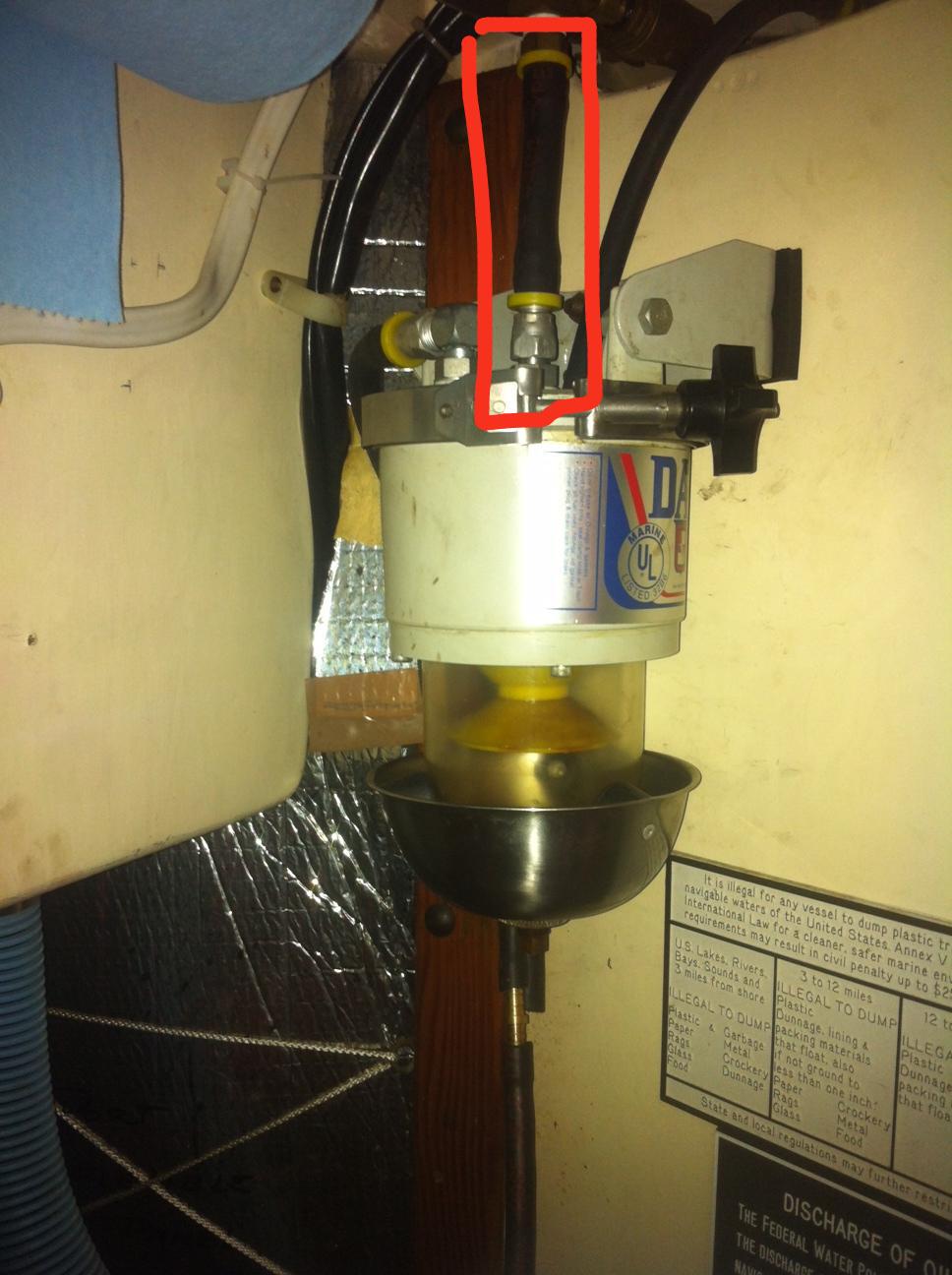 Does anyone have any suggestions or know of a product that I could put in line there?
Thanks,
Ben