we have wrapped a nice piece of leather around the tiller stock and laced it in place. Anita Rock BCC#4
nathaniel berkowitz, sausalito california
tel: 415 331 3314 fax: 415 331 1854
    email:nathanielsf@yahoo.com

— On Sun, 12/20/09, BCC Forums bccforums@samlmorse.com wrote:
From: BCC Forums bccforums@samlmorse.com
Subject: [BCC Forum Post] benjiwoodboat: Tiller Wear
To: bccforum@samlmorse.com
Date: Sunday, December 20, 2009, 7:49 PM
Author: benjiwoodboat
Username: benjiwoodboat
Subject: Tiller Wear
Forum: BCC Forum
Link: http://www.samlmorse.com/forum/read.php?5,8936,8936#msg-8936
Who's got a nice solution for this issue I face… I'm sure it's happened before. Not a hard problem to solve, but wondered what others have done to avoid this annoying chafe. My tiller will be most grateful.
The plaintiff: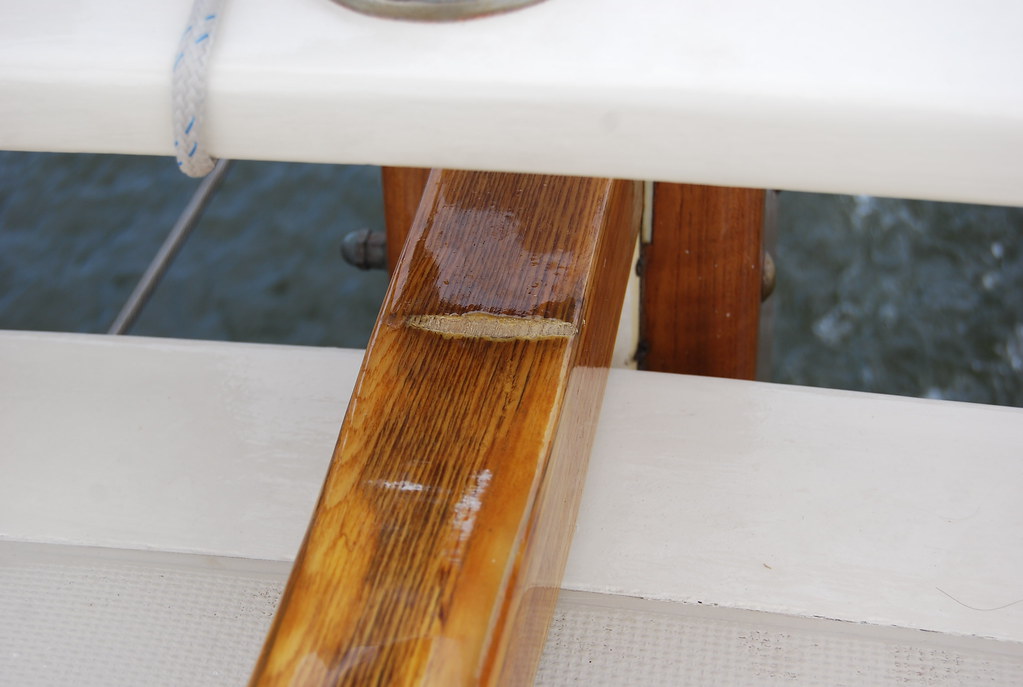 The defendent: