Hello Everyone,
Here is an image of the slick new "Seatbox" that Mike Anderson cooked up for Solimar.
Cheers,
Ken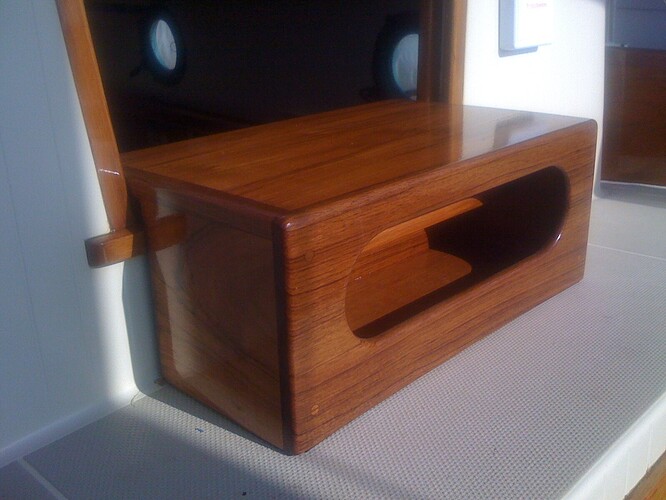 Nice piece of work, where do ya store when its not in use?
Good question.
Let me begin by saying that in the ten years I had the Falmouth one of the more secure and practical seating/steering positions was on the "ledge" of the companionway. At the time I always used a pad or cushion.
From that perspective the Seatbox was designed to be in place under all sailing conditions.
At the moment the larger issue is to build modified bottom washboard to make the hatch watertight.
Regards,
KK
KK , you can not do wrong with Mike Anderson's help , he was God sent to me , to help get BCC Calliste , in ship-shape order , to address the South Seas , in style , God Bless him !
Douglas , BCC Calliste